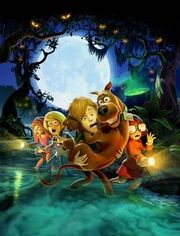 Write the first paragraph of your page here.
Movies Included
Edit
Characters
Edit
Character
Accessories
Abilities
Image
Scooby

Power-Up
Go Through Dog Hatches

Shaggy

Power-Up
Use Grapple Hook

Fred

Power-Up
Super Strength
Pull/Push Boxes
Kick and Punch

Daphne

Power-Up
Climb Poles
Kick and Punch

Velma

Power-Up
Throw Books
Computer Hacking
Ad blocker interference detected!
Wikia is a free-to-use site that makes money from advertising. We have a modified experience for viewers using ad blockers

Wikia is not accessible if you've made further modifications. Remove the custom ad blocker rule(s) and the page will load as expected.